Root canal treatment
When a large cavity in a tooth reaches the nerve chamber, or in some cases when a tooth breaks, root canal treatment may be required. In order to save the tooth the Durban Dental Centre team take great care to painlessly clean and fill infected tooth canals with the most up to date rotary systems, before adding a filling material to seal them.
Within every tooth is a nerve chamber and a blood supply in the root canal. In a healthy tooth, these nerves will be alive. Front teeth will normally have one root holding them in the jaw bone, but back teeth can have two, three or four.
If a large cavity in a tooth reaches the nerve chamber, or if a tooth breaks, bacteria can cause the nerves to die. The root canals can become infected and an abscess may form beneath the root(s) of the tooth, in the jawbone. Pain may occur at any time during this process, and the infection can spread.
Treatment is usually carried out over one or two visits to Durban Dental Centre. The purpose of the treatment is to remove the bacteria or dying tissue from inside the tooth and to clean and disinfect the root canals. This is achieved by making a small hole through the tooth into the nerve chamber, locating and measuring the root canals, then cleaning and widening them using fine instruments. Local anaesthetic is used throughout the procedure to avoid any discomfort.
To aid the instrumentation of these intricate channels to the tooth, magnification may be used and if possible, the tooth will usually be isolated to keep the area dry and clear.
Once clean, the canals are filled to seal them off from re-infection. In most cases, infections will start to heal at this point.
Most patients only experience mild discomfort following treatment, but it is common to experience none at all.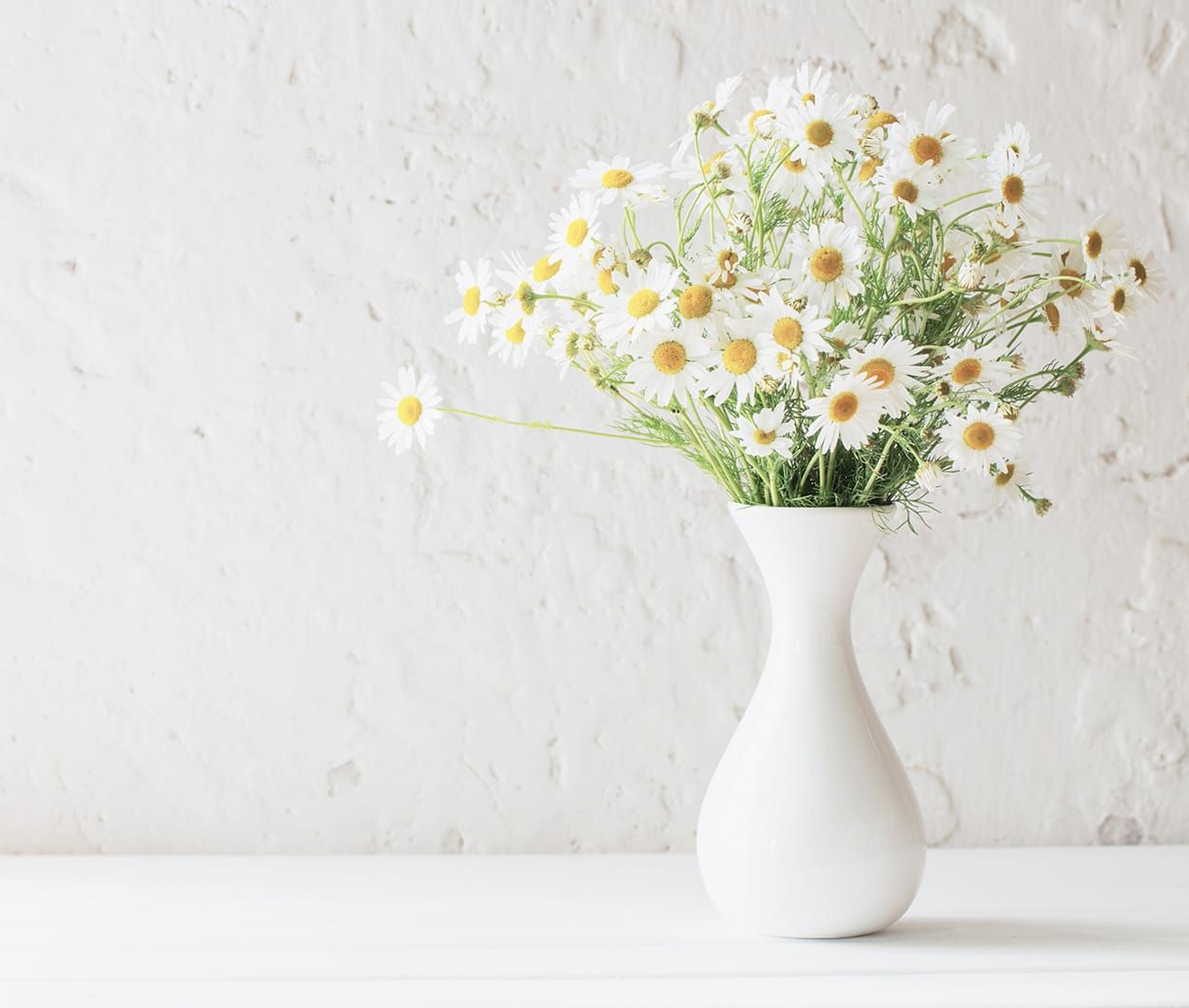 People are talking about us
The biggest complement we receive is when our patients refer their friends and family to Durban Dental Centre. In fact, we have built much of our practice on these valued, trusted recommendations over the years. Read our reviews to hear why our patients are recommending us…
Patient reviews
Always a kind, warm and friendly welcome from the amazing reception team Marie & Heather, and top class hygienist and dental work with Christine and Ahmed. I had dental implants a few years back and I will always remember how kind everyone was when I was feeling nervous. Highly recommended for anyone looking for a gentle and thorough dentist and all round great service experience- complete trust.
I visited Ahmet last week and today for treatment. Wished I had changed dentist sooner. Excellent treatment and very happy with my teeth . Highly recommend.
Highly recommended. Gentle ,friendly staff.
As good as Dentists get. Nice people I will always go back.
I had big problems with teeth and gums - problem solved Nice staff to help you overcome any fears that you might have.
Couldn't recommend Ahmet enough he has transformed my teeth. 5*
Good friendly practice. All treatment is explained very well and during treatments proceedings are explained along the way!
Would highly recommend this practise, top quality treatment I am so happy with my smilealign and whitening, thank you Dr Field!!
I am not a big fan of dentist visits but Mike but all those fears to rest, what an amazing and caring dentist. Thank you Mike, highly recommend.
Outstanding quality of work performed by Ashley Sim with great explanations and patient care. The result of the work is completely natural looking and I will happily recommend Ashley to friends and family.
I saw Dr Field for Botox. He was very friendly and professional. I was worried it would hurt, but barely felt it. All in all a very positive experience - highly recommend!
Just had my new veneers fitted & what a total transformation they have made to my smile. Absolutely stunning job cant quite believe the difference its made.
I had a bad tooth in my mouth and was giving me lots of pain decided to ring my old dentist as I was there many years and they fitted me in I'm very happy as I had the tooth out and the gum is healing well thanks to the team for helping at my time of need as my other dentist couldn't help I'm very grateful
I literally never write reviews ever but I just wanted to quickly write one after seeing Mike for an orthodontic consultation - although unfortunately in his professional opinion he recommended I go elsewhere for treatment, I really respected his honesty and he was incredibly warm and friendly, as was his assistant and he gave me some good information to think about - will most likely be switching to them as my general dentist and have encouraged my dad (who is terrified of the dentists) to sign up.
Always a friendly reception, dentist and nurse make me feel welcome and reasured. Positive results very pleased with my retainer programme especially recommend the whitening.
Durban Dental Centre have always been superb with their treatment. Staff are always friendly and information from my dentist is always clear and upfront. I would seriously recommend Durban Dental Centre to anyone.
I recently had dental and facial treatment with Dr A.Bilginer he was fantastic. Very professional and friendly with a wealth of knowledge, he made me feel it at ease and comfortable, i was very pleased with my treatment, his eye for aesthetic detail is superb. I cant wait to have my next treatment!!
DB
Domaine de Beausoleil Lauzun
I saw Dr Mike Field who was very patient, caring and compassionate. He consulted with me at every stage of the treatment outlining my options. The nurse assisting him was also very kind and helpful. Happy to say that the treatment worked and I would definitely recommend this practice and especially Dr Field. Thank you.
Quite simply the best dentist (Dr Ashley Sim) and nurse (Debbie Rickwood) we've ever had! Kind, compassionate, skilled and thorough. Even our 14 and 11yr olds are completely relaxed and confident, before, during and after some complex treatments. A holistic approach with specialized knowledge and expert skill inspires complete confidence and great results. as a family we are very thankful and grateful for both of them.
Had my regular checkup last week with my favourite dentist, Murshid Salman. I have been with the practice for many years and during the past couple have had other health issues which Murshid recognised from medication listed. I had really been struggling to know where to find help and he has been the only health professional who has given me the time to listen and advice to help out. He has made it clear that dentists don't just look after teeth but the whole person. I can't thank him enough and highly recommend this most kind, caring dentist.
Due to an incident at work I needed to have 2 front teeth replaced. On the recommendation of a friend I approached Durban Dental Centre to enquire about the various options that would be available. I was immediately impressed by the knowledge, dedication and professionalism of all staff being made to feel most welcome During the consultation, clear plainspoken English was used a price was given with no extras or add- ons unlike other establishments that I had previously visited ,including the internet eastern Europe (who were marginally cheaper) but who knows what sort of after care I would receive should it be required. My journey began and after 7 months I finally have 2 new implants which look natural with a number of work colleges, family and friends complimenting on the work carried out with precision, expertise also looking so natural. Although Durban dental centre is located in a small town in East Sussex I would rate the experience superior to that I had received by dentists in Geneva, Lausanne, and London. I recommend Durban Dental centre to all that read this post. Thank you Chris, Mike. eternally grateful.
Went to this clinic and had a few fillings done by Dr Mike Field. Had a 10/10 service and was made to feel at ease throughout the whole process. Mike explained each step and provided an exemplary service. Will not being going to any other surgery going forward. The surgery itself was spotless, couldn't of asked for a better experience
As Cabin Crew, spending a lot of time out of the UK, having a reliable, professional dentist based at home who shows flexibility and care is hugely important. Recently on return to the UK with a dental problem, The Durban Dental Centre, but especially Chris Wood my dentist, was able to provide quick treatment at a convenient time, much to my relief.... What GREAT service. Would thoroughly recommend this dental practice to anybody who cares about their teeth and appreciates being treated gently.
Since becoming a patient I have been treated very very well. I am happy to recommend all the staff I have encountered. The dental work has been excellent and caring, the hygienists have been gentle and considerate and the reception staff have always been both thoughtful and willing to help. What more can I say!
Saw Ahmet who replaced a crown for me for cosmetic reasons . Have always been so worried about this as never thought it would be as good as the last, but how wrong was I , what he has done is amazing and I wish I had it done years ago. Also I didn't feel a thing when the treatment was being done not even the injection , so overall experience was the best. I always recommend Durban to all my friends and family and will continue to do so
I recently visited Durban Dental Centre with my children. It was their first visit to the dentist so I wasn't sure what to expect but Mike and his nurse were absolutely fantastic with them - and me. They put us all at ease and even made it fun. The kids are looking forward to going back in 6 months for their next check up!
Around 6 months ago, I went to enquire about smilelign as I had a overlap on my front tooth. Dr Ahmet Bilginer assessed my teeth and agreed that this would be a good option to correct as I did not want traditional braces. This was a great and easy way to get the desired results - with regular check-ups we were able to discuss the progress and make sure if any amendments were needed. I am now very happy with the results and have very straight front teeth. Would highly recommend.
Whitney and I (Wendy), despite moving from Crowborough 6 years ago, travel 25 miles to have our dental treatment at Durban Dental Centre. Why? Because Murshid Salman is the BEST dentist either of us has ever had and his skills are worth the mileage! After a chance remark 2 years ago "I don't suppose you can straighten old ladies' teeth?" to which Murshid replied that there was a way ..... he explained a system called Smilelign to me. My teeth were crooked and overlapping and I hated revealing them! He said it would take a considerable time but it could be done and I signed up for a trial, then went ahead with the treatment. That was a great decision because I now have teeth that feel good ( I bite properly!) and I don't think twice about smiling with my lovely straight teeth on show!!! The system is a very simple one ..... a series of virtually invisible aligning moulds which cover your teeth and are changed every few weeks, increasingly pulling errant teeth into the correct alignment until they are perfectly positioned. These are the commitment bits ...... (and you HAVE to be!) *You have to wear the aligners day and night during correction .... which sounded horrifying to me at the outset but in fact was a non-event because I forgot they were in most of the time! *You have to take them out to eat or drink hot drinks, which again becomes second nature. (If you want to lose weight, here's your chance because you tend to not snack between meals!) * Each new set tweaks your teeth ( of course!!!) which is uncomfortable for a couple of days and then settles to nothing. *When complete, you just have to wear a retainer at night periodically to keep everything in place. My treatment was longer than average because my teeth were so bad BUT I am SO happy with the results .... quite unbelievable really!!! Speak to Murshid and make your dreams come true!!!
I had an appointment with the new dentist today and must say I was very impressed by his total professionalism. I was made to feel comfortable as soon as I walked in and would definitely recommend Durban Dental Centre to all of my family and freinds. It's so refreshing to find a practice that clearly cares a lot for their patients and makes the whole experience as stress free as possible! Thank you.
Murshid Salman is by far the best dentist I have ever come across. I have known him a long time and he has always been highly professional but also extremely empathic. Apart from being an excellent dentist he also has a very friendly approach to his clients automatically relaxing them when in the chair! He recently removed one of my teeth due to my having an abscess. I had been in much pain and was not looking forward to the extraction, but when the tooth was removed Murshid made sure that I was completely pain free and was very efficient in removing the tooth. It also healed up very quickly afterwards. My seventeen year old daughter has also been under his care recently due to imperfect upper and lower teeth requiring a number of Smilelign aligners. Her teeth are now perfectly straight and I now have a very happy daughter! I can not recommend Murshid and the reception team highly enough.
I recently visited Durban Dental Centre after a number of years living in Asia. This had meant 5+ years without attending to my teeth and a growing sense of angst. The ladies at reception promptly helped me get registered and their smiling and supportive nature settled any initial worries. I was seen for an initial check up by Dr Michael Field. His approach was outstanding, explaining everything in detail, providing tips and helping me feel completely at ease with the process. Delighted to report I only needed a few fillings, and these were painless. Dr Field carried out his work whilst ensuring I was comfortable throughout. A brilliant experience and one that far exceeded my expectations.
Honestly the best dentist surgery I have been to, I have been a patient for the last 7 years, I see Dr Murshid Salman, everything from his calm nature to his very high expertise in the dentistry I can not recommend him enough to new patients. I have had 2 teeth extractions and every time he has been professional and the work has been absolutely perfect, every step was explained clearly so I knew what to expect. Highly recommended
My first treatment by the team at The Durban Dental Centre was in 1980 and since this time I have had regular check-ups and treatment, including in recent years, three implants and four crowns. Over the last 38 years my visits to the surgery have been met with friendly helpful staff and highly professional dental practitioners. My five star rating is well deserved.
Having naughtily avoided visiting a dentist for quite some time I was a bit nervous about going to the dentist and was prepared for a lecture. However, I needn't have worried as rather than a lecture I received a warm welcome and was instantly put at ease by Dr Michael Field during my appointment. He was informative and the appointment that I had been dreading actually turned out to be a pleasant experience! As a first time patient at the dental centre I will certainly be attending again (and on a regular basis)!!